Walk and Roll-A-Thon on May 21
SEASPAR's annual Walk and Roll-A-Thon fundraising event is returning to Ebersold Park in Downers Grove on Sunday, May 21 from 10 a.m. to noon!
SEASPAR participants, their families and friends, and all community members who support SEASPAR's work are invited to participate.
Take part in the event by asking family, friends, churches, clubs, teachers, co-workers, and others to sponsor you for each lap you complete around the half-mile course at Ebersold Park. Then walk, run, or roll on May 21, collect the money, and submit it to SEASPAR!
This all-ages event welcomes walkers, runners, wheelchairs, rollerblades, strollers, and leashed dogs. Refreshments will be served, and all participants receive a t-shirt. Please register by Monday, May 15.
The funds raised by the event will be put toward the purchase of a SEASPAR vehicle scheduled to be replaced in the near future. For more information or to request a pledge form, please call SEASPAR at 630.960.7600.
---
Chip In for SEASPAR 9-Hole Golf Event on May 12
Enjoy an afternoon on the greens on Friday, May 12 at the Downers Grove Golf Course while supporting SEASPAR's mission of providing top-notch recreational programs and services to people with disabilities!
Registration for this 9-hole outing opens at 11 a.m., with a shotgun start at noon. Tickets are $50/person and include lunch. Proceeds benefit SEASPAR's programs and services.
Register online today, or call us at 630.960.7600 if you have any questions.
---
Registration Open for Summer Programs
Registration is now open for SEASPAR's summer programs!
Download the Program Guide for program details, visit our registration page for more information, or submit your registration online now!
We're excited to offer new programs including Developmental Special Olympics Swimming for ages 8 and older, and Bike the Trails 101 for ages 16 and older!
And don't forget about summer day camp! This year we'll focus on exploring "The Great Outdoors," and we've extended our Kids Camp and Teen & Adult Camp days by one half-hour. Call us at 630.960.7600 to have a copy of our Day Camp Guide mailed to you, or download it now!
Online registration for all programs closes on Monday, May 1 at 4:30 p.m.
---
Tributosaurus Becomes Journey Concert on April 27
"Don't stop believin'" that tribute band Tributosaurus will become Journey at the Tivoli Theatre in Downers Grove on Thursday, April 27, for SEASPAR's annual concert fundraiser!
Power pop melodies galore, screaming guitar solos, iconic keyboard parts, and supersized background vocals are the order of the day as Tributosaurus takes on one of the great hit machines of 80s rock – Journey! From their humble beginnings as a prog rock Santana spin-off, to their platinum-coated glory days, there's a little something at this concert for everyone!
Doors open at 6:30 p.m. and the show begins at 7 p.m. VIP tickets are $60 and include seats in the first five rows of the theatre. General Admission tickets are $40 and seating is first-come, first-served. Tickets can be purchased online or by calling SEASPAR at 630.960.7600. Tickets may also be purchased at the SEASPAR office, Anderson's Bookshop, BankFinancial, or the Tivoli Theatre Box Office, all in Downers Grove.
Tivoli Theatre is located at 5021 Highland Avenue in downtown Downers Grove.
This event is generously sponsored by BankFinancial and Classic Cinemas – Tivoli Theatre.
Get your tickets early for this rocking concert event supporting SEASPAR's programs and services!
---
SEASPAR Athletes Go for Gold at Winter Games
Three athletes trained by SEASPAR earned gold medals at the Special Olympics Illinois Winter Games February 8-10.
The Special Olympics Winter Games is one of nine state tournaments held each year, and the final state competition for Alpine Skiing, Cross Country Skiing, and Snowshoeing events. Approximately 375 athletes competed at the event at Chestnut Mountain Resort in Galena.
Michael Duffy of Westmont earned a gold medal in the Alpine Skiing Super G (downhill) event, and took fourth place in the Giant Slalom event. His ongoing training has paid off – in 2016, Duffy took bronze in the Super G event and fifth place in the Giant Slalom. Duffy was honored in 2016 as the SEASPAR Athlete of the Year.
William Porch of Westmont and Michael Drabik of Woodridge represented SEASPAR in the Cross Country Skiing competition. Porch earned a gold medal for the fifth straight year in the 500M event, making up a minute in time to overtake the silver medalist by a ski length. Porch also earned a silver medal in the 1K event.
Michael Drabik earned a gold medal in the Cross Country Skiing 50M event and a silver medal in the 100M event. This was Drabik's first Winter Games competition.
Join us in congratulating these athletes on their hard work and achievements!
---
Horseback Riding Lessons Openings
There are still openings in our winter-spring Horseback Riding Lessons at Holistic Riding at Kopping Farm in Lemont!
Whether you are new to the saddle or have been horseback riding before, this program is for you. Riders improve their balance, core stability, and strength while they enjoy the movement of their horse. Riders of all levels embrace the ageless goal of lightness and harmony with one's equine partner. Participants must be ambulatory and able to sit on a horse without a riding partner. Holistic Riding follows the Professional Association of Therapeutic Horsemanship International's (PATH) guidelines and is PATH certified.
The Horseback Riding Lessons are for all ages, last four weeks, and have a fee of $350. We have openings in the following sessions:
Tuesdays, March 7-April 11 (no programs March 21 & 28), 5-6 p.m., Code #9-070-01-6
Tuesdays, April 18-May 9, 5-6 p.m., Code #9-070-01-8
Thursdays, March 9-April 13 (no programs March 16, 23 & 30; make-up date March 13 or date agreed upon by participant and instructor), 5-6 p.m., Code #9-070-01-7
Thursdays, April 20-May 11, 5-6 p.m., Code #9-070-01-9
For more information and to register, please contact Cathy Morava at 630.960.7600.
---
Level Up Basketball Tournament for SEASPAR
The Level UP Basketball Academy of Downers Grove is hosting the second annual Level UP Cares 3v3 Basketball Tournament on Saturday, April 8, with all proceeds from the event benefiting SEASPAR!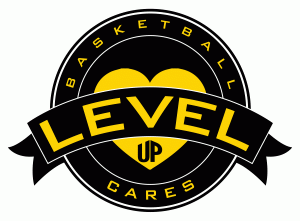 Level UP provides high-level basketball coaching to children in the Chicagoland area, and is a partner of SEASPAR with its Level UP Cares program focusing on athletes with disabilities.
Level UP's tournament for SEASPAR will be held at the Downers Grove Recreation Center from 9 a.m.-5 p.m. There are six divisions (male and female): grades 3-4; grades 5-6; grades 7-8; grades 9-12; ages 18-35; and ages 35 and older. Registration is now open for $80/team, with up to four players per team.
Players are guaranteed three games and a tournament t-shirt. Awards are given to division champions. 100% of the tournament proceeds benefit SEASPAR's programs and services.
Lace up your shoes and visit Level UP's website to learn more about this fun event and register your team today!
---
SEASPAR Recognized with State Awards
At the annual joint conference of the Illinois Park and Recreation Association (IPRA) and the Illinois Association of Park Districts in January, SEASPAR and our participants were recognized with three awards.
Inspirational Participant Award
The Therapeutic Recreation Section (ITRS) of the IPRA recognized SEASPAR participant Jason Catalano with its annual Inspirational Participant Award at the conference on January 19.
Jason, a resident of Clarendon Hills, began participating in SEASPAR programs at a very young age after being diagnosed with a significant seizure disorder. Now 41 years old, Jason has been involved with SEASPAR through nearly all of our recreational programs: Special Olympics sports, weekly programs, special events, social clubs, the EAGLES adult day program, and the SEASPAR/Kiwanis Aktion Club, which is a community service organization that performs service projects and conducts fundraisers to help others.
All throughout his participation at SEASPAR, Jason has fought the seizure disorder that often led to injuries, as well as repeated visits to doctors to adjust his medications and treatments. Ten years ago, Jason took a medical risk with the hope of living a better life by undergoing an aggressive brain surgery. A few more procedures followed, including a second brain surgery.
SEASPAR Executive Director Susan Friend presented the award to Jason at the ITRS event, telling the audience, "No matter what, his positive energy through high times and low times is an amazing feat, and a testament to the strong and wonderful man that he is."
Program Award
Also at the ITRS event on January 19, SEASPAR was honored with the organization's Program Award for our Adapted Music Lessons.
This innovative program for people with physical disabilities utilizes specialized sensory instruments to enable participants with limited mobility to make music. The program is offered year-round at our Wonders Multi-Sensory Room at the Lisle Park District.
Agency Showcase Award: Social Media Campaign
Each year, the IPRA presents the Agency Showcase Competition, the premier communications and marketing competition for park and recreation agencies in Illinois. SEASPAR won first place in the competition's Social Media Campaign category and was presented with the award at the IPRA annual meeting on January 20.
The recognition was specifically for our Holiday Spectacular 2016 video series, which celebrated our performers and promoted our programs that teach the skills demonstrated at the talent showcase. The videos reached more than 31,000 people on Facebook alone, and this success is a testament to our participants' incredible abilities that people want to enjoy and share. View the video series on Facebook or YouTube. (No membership is required to view the videos on either website.)
---
Portillo's Fundraiser on March 23
SEASPAR has partnered with Portillo's of Downers Grove to raise funds for our programs and services!
If you visit the Portillo's at 1500 Butterfield Road in Downers Grove on Thursday, March 23 from 5-8 p.m., 20% of your total bill will be donated to SEASPAR.
To participate, simply download the fundraiser ticket and either print it and present it to your server, or just show it on your smartphone!
Please join SEASPAR for a delicious meal for a great cause! For more information, call SEASPAR at 630.960.7600.
---
Fish Fry Fundraiser on February 24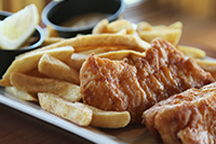 Enjoy a delicious meal while supporting SEASPAR's programs and services!
Join us at Wheatstack in Lisle on Friday, February 24 for our second annual SEASPAR Fish Fry Fundraiser.
Two seatings are available: 5:30 p.m. and 7:30 p.m.
Adult meals will feature all-you-can-eat beer-battered cod with your choice of chips or fries and soup or salad for $20. Children's meals will include chicken fingers and fries for $10. Unlimited coffee, tea, and Pepsi products are included with each meal.
Carry-out will also be available at the door. Carry-out meals will include three pieces of beer-battered cod with your choice of chips or fries and soup or salad for $20.
A limited number of seats are available, so purchase yours early to make sure you don't miss out on a great meal for a great cause!
For more information, call us at 630.960.7600.
---