SEASPAR is a cooperative of twelve member entities that pool resources and work together to provide comprehensive therapeutic recreation programs and services.
One representative from each member entity serves on our Board of Directors, collectively providing leadership, vision, and governance for SEASPAR. Below is the address to each member entity's main office, main phone number, and a link to their website.


Village of Brookfield
8820 Brookfield Avenue
Brookfield, IL 60513
708.485.7344
brookfieldil.gov


Clarendon Hills Park District
315 Chicago Avenue
Clarendon Hills, IL 60514
630.323.2626
clarendonhillsparkdistrict.org

Darien Park District
7301 Fairview Avenue
Darien, IL 60561
630.968.6400
darienparks.com

Downers Grove Park District
2455 Warrenville Road
Downers Grove, IL 60515
630.963.1304
dgparks.org

Village of Indian Head Park
201 Acacia Drive
Indian Head Park, IL 60525
708.246.3080
indianheadpark-il.gov

Park District of La Grange
536 East Avenue
La Grange, IL 60525
708.352.1762
pdlg.org

Community Park District of La Grange Park
1501 Barnsdale Road
La Grange Park, IL 60526
708.354.4580
communityparkdistrict.org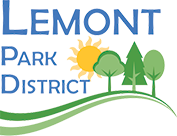 Lemont Park District
16028 127th Street
Lemont, IL 60439
630.257.6787
lemontparkdistrict.org

Lisle Park District
1925 Ohio Street
Lisle, IL 60532
630.964.3410
lisleparkdistrict.org


Village of Western Springs
1500 Walker Street
Western Springs, IL 60558
708.246.9070
wsprings.com

Westmont Park District
75 East Richmond Street
Westmont, IL 60559
630.969.8080
westmontparks.org

Woodridge Park District
2600 Center Drive
Woodridge, IL 60517
630.353.3300
woodridgeparks.org
Learn more about residency requirements and our cooperative agreement with Western DuPage Special Recreation Association on the Resident/Non-Resident Policy page.