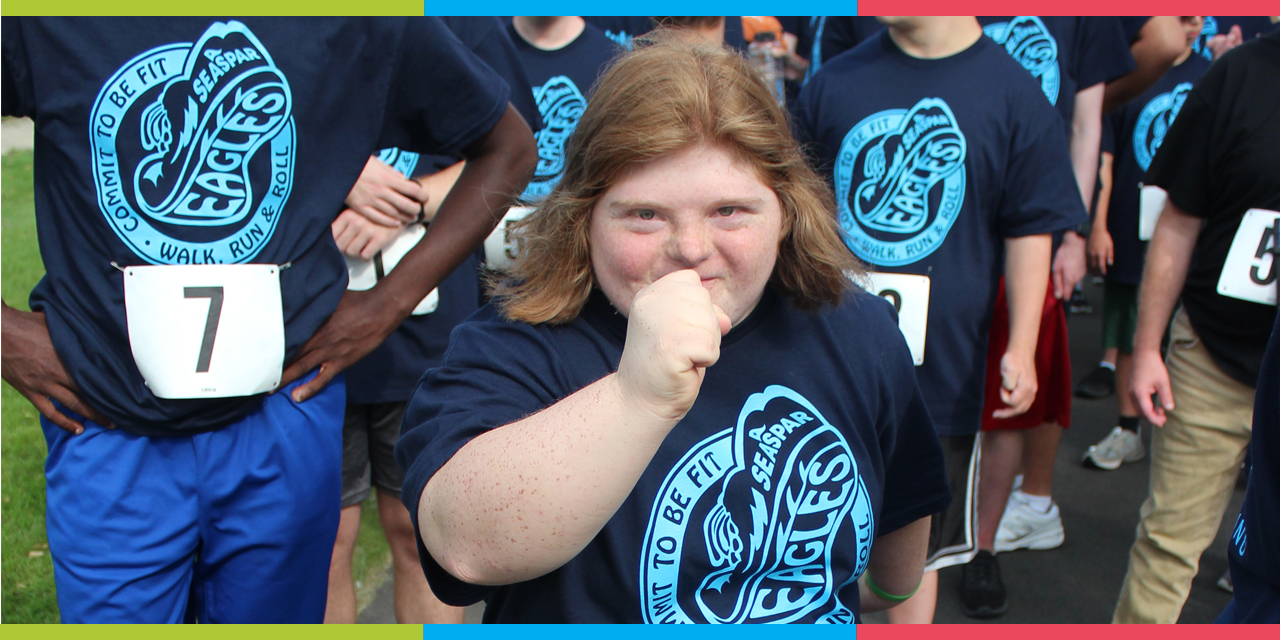 After three long years of waiting, the EAGLES participants came together for another unforgettable 5K Walk/Run at McCollum Park in Downers Grove on October 4. The excitement was palpable as they laced up their running shoes and prepared to hit the trail on a beautiful autumn day!
The setting was nothing short of picturesque. As they set off, the leaves gracefully fell around them, creating a vibrant, natural carpet underfoot. The warm days of summer were bidding their farewell, making it a bittersweet transition into the crisper season.
The atmosphere was electric, and the joy of reuniting for this event was evident on every participant's face. It was more than just a race; it was a celebration of perseverance and unity, and it was a momentous occasion to be back on the course together.
As they ran, they shared smiles, laughter, and encouragement, creating a heartwarming sense of togetherness. The 5K wasn't just about crossing the finish line; it was about relishing the journey and the beauty of life. It was a reminder of the precious moments that make life worth living.
The EAGLES can look back on this day with pride and joy, knowing that they not only conquered the trail but also celebrated the changing seasons and the bonds that brought them together. It was an unforgettable day of joy, togetherness, and the simple beauty of a fall day in McCollum Park.
The 5K is part of the EAGLES' Commit to Be Fit program, sponsored by the DuPage Medical Group Charitable Fund of DuPage Foundation, which encourages healthy lifestyles for the participants. SEASPAR would like to thank the DuPage Medical Group Charitable Fund of DuPage Foundation, as well as Trader Joe's Downers Grove for supplying healthy snacks for our hungry EAGLES, and our friends from Awesome Life Academy who joined us for the event!