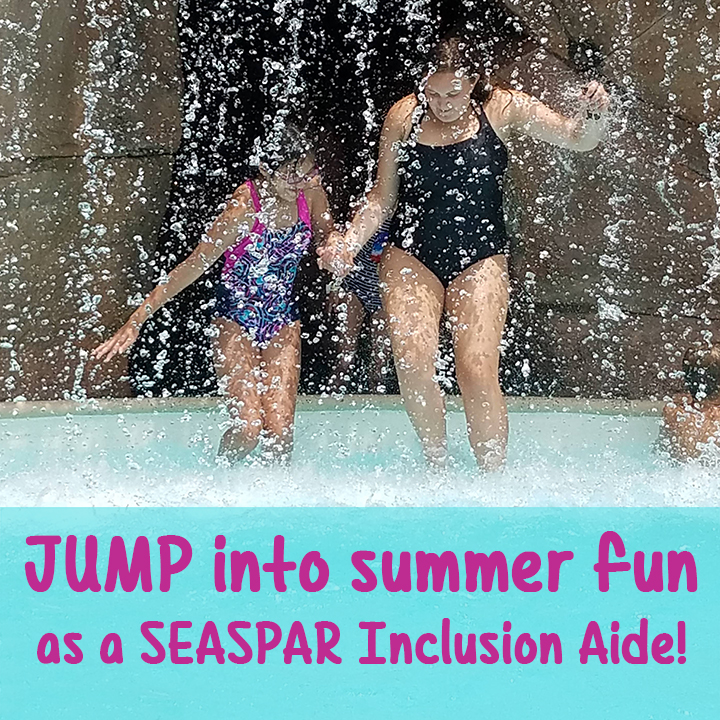 Do you want to make a difference in the life of a child with a disability, and get paid to do it? You're in luck – SEASPAR is hiring part-time staff for the summer!
We're currently looking for Inclusion Aides, who are responsible for supporting and assisting one or more individuals with a disability requiring specialized intervention in order to participate in our member park district/recreation department programs.
Opportunities are available to work summer camps, sports, and other summer recreation programs, which may be located in Brookfield, Clarendon Hills, Darien, Downers Grove, Indian Head Park, La Grange, La Grange Park, Lemont, Lisle, Western Springs, Westmont, or Woodridge.
Inclusion Aide applicants must be at least 16 years of age. Experience working with people with disabilities is preferred but not required. SEASPAR is an equal opportunity employer, and we offer competitive wages based upon the level of education and experience within the field.
Visit our Employment, Volunteer, and Internship Opportunities page to learn more about working with SEASPAR, or apply online now! Contact Aaron at 630.960.7600 to discuss current and upcoming Inclusion Aide opportunities.