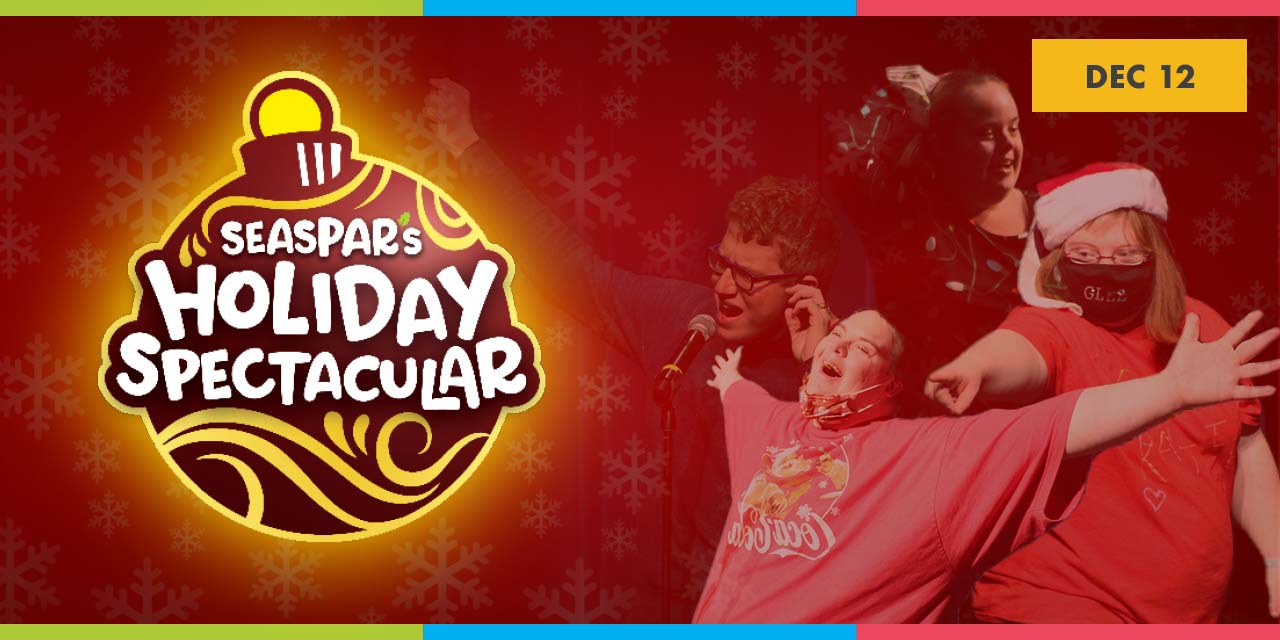 Holiday Spectacular Performance Videos
SEASPAR's Holiday Spectacular returned to the Lemont High School Performing Arts Center on Monday, December 12. The 16th annual event featured 14 performances from Actors Guild, Glee Club, and voice/music lessons program participants. The performers sang and danced their way into the hearts of audience members, who left the event full of holiday cheer.
If you missed the event, you're in luck! You can watch videos of the performances on SEASPAR's YouTube Channel.
SEASPAR HOLIDAY SPECTACULAR 2022
SEASPAR's 16th annual Holiday Spectacular will be presented to an in-person audience on December 12!
SEASPAR's Holiday Spectacular is an annual showcase of participants' talents in performing arts such as song, music, dance, and more! This year's spectacular will feature acts performed by SEASPAR participants ready to, once again, dazzle a live audience with holiday cheer. 
Live and Open to the Public! 
This year's showcase will be hosted live and in-person at the Lemont High School Performing Arts Center on December 12. The public is welcome to attend this event. There is a reception following the performance with grab-and-go snacks.
Event Details
SEASPAR's HOLIDAY SPECTACULAR
December 12
Doors Open: 6:30pm
Showtime: 7:00pm
Lemont High School Performing Arts Center
425 Julia St., Lemont, IL
FREE Admission
Open to the public.
Please park in the parking garage.