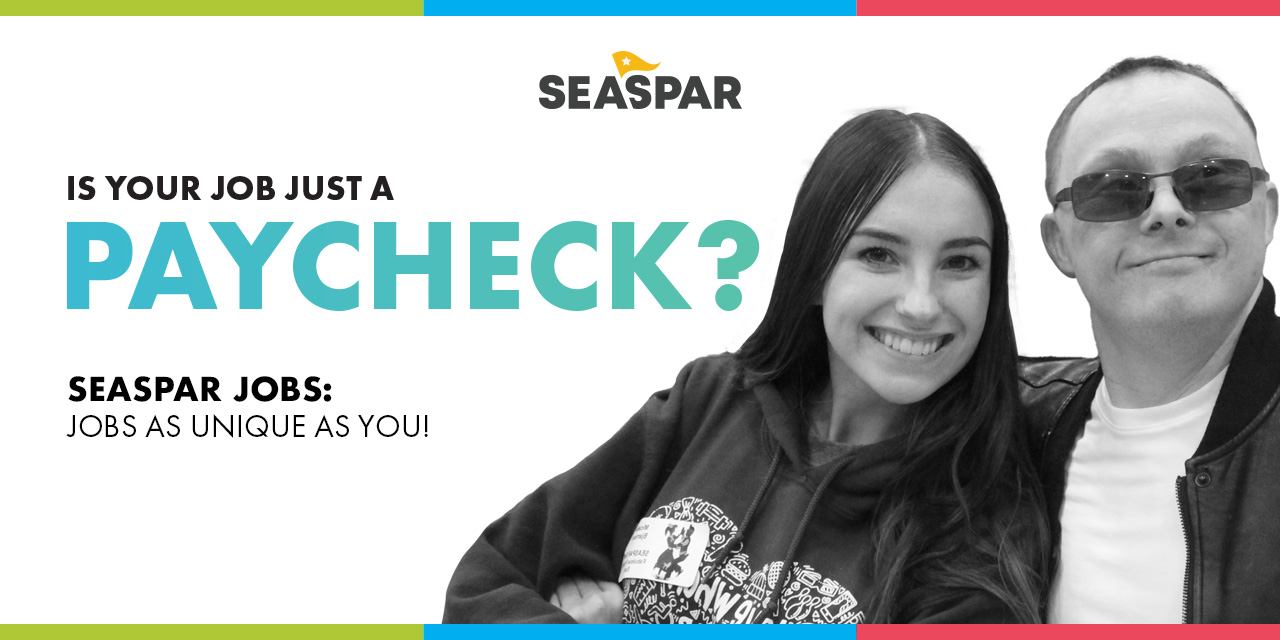 Your job should be as unique as you!
SEASPAR believes jobs should offer competitive pay, great workplace culture, and personal rewards with experiences unavailable anywhere else. So we ask, will your next job offer you more than just a paycheck?
A Unique Experience Awaits!
Play and get paid! Jobs at SEASPAR offer you the unique opportunity to shape the lives of people with disabilities through recreation. Our staff works closely with people with disabilities of all ages and provides opportunities to achieve potential and realize dreams. In addition, our staff earn experience in the field of therapeutic recreation, garner friendships, and earn the adoration of the people they serve.
Jobs at SEASPAR include:
Adult Day Program Support Staff
Summer Day Camp Staff
Program Support Staff
Inclusion Aide
Apply for these positions and more!
FAST TRACK!
Skip the line and schedule an interview today by calling 630.960.7626 (ask for Shannon Tovey).