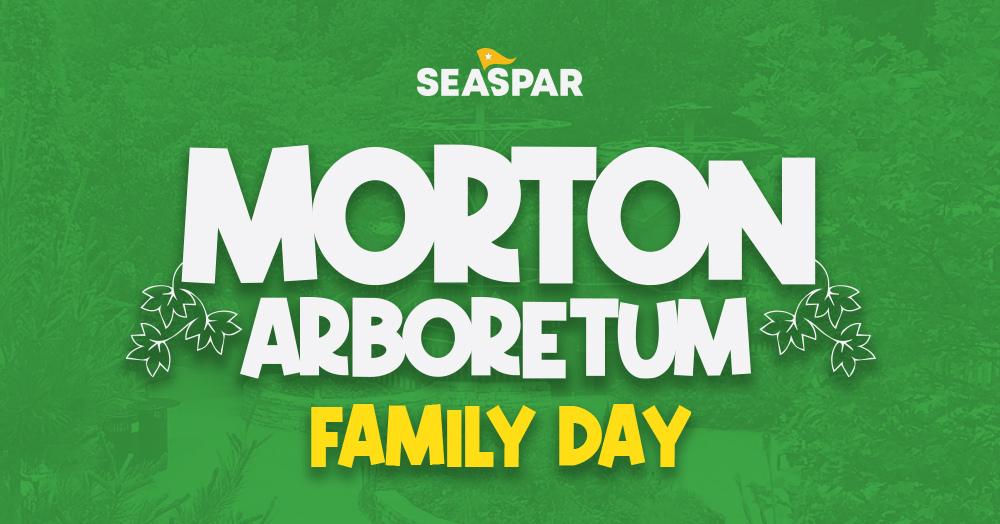 Update: This event is now full and registration has closed.
SEASPAR and the Morton Arboretum have come together to offer an outdoor nature experience for participants ages 5-15 and their whole families! This offer includes craft-making, storytelling, playtime, and special access to exciting exhibits. In addition, afterward, you and your family will have access to over 1,700 acres of nature at its finest, all for the price of one admission.
When
April 10 or May 8
8:30 – 9:15 am or 9:15 – 10:00 am
This offer is available on two dates. You will be asked to choose from either date and time during registration. Limited space is available. Registration is first-come, first-served.
Where
The Morton Arboretum
4100 IL-53
Lisle, IL 60532
Who
This offer is available to current and future SEASPAR participants ages 5 to 15 years.
Registration

Registration includes:
Admission for one SEASPAR participant
Admission for up to 5 family members (

siblings, parents, guardians, and/or caregivers residing in the same household as the registrant)

An individually packed snack
Access to Morton Arboretum's gardens
Fee: $8
This program is full and registration is now closed.
Interested in becoming a SEASPAR participant? Get involved by calling Molly Downing at 630.960.7600 or contacting us online.
Social Distancing in Effect
The Morton Arboretum requires masks must be worn at all times. Guests must maintain a 6-foot distance from other guests. Bathrooms will be available within the main building.
About SEASPAR
The South East Association for Special Parks And Recreation (SEASPAR) provides dynamic recreation programs and quality services for individuals with disabilities served to the communities of Brookfield, Clarendon Hills, Darien, Downers Grove, Indian Head Park, La Grange, La Grange Park, Lemont, Lisle, Western Springs, Westmont, and Woodridge.