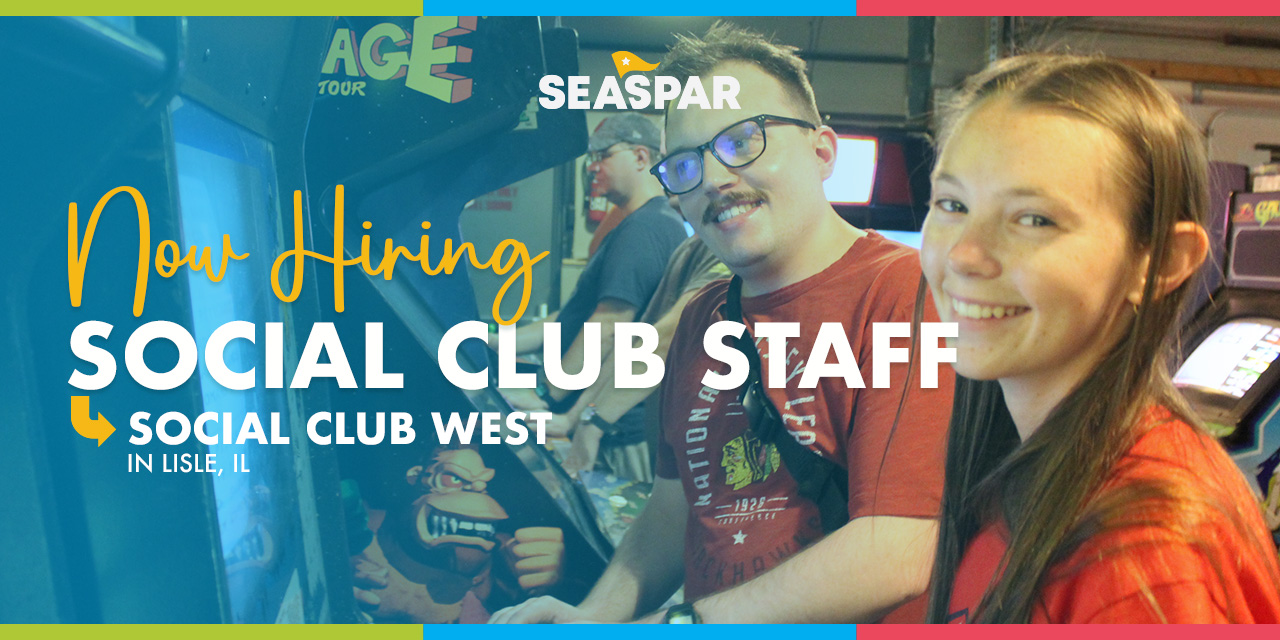 Help deliver endless possibilities and fun to adults and teens with disabilities, all while getting paid! SEASPAR is searching for individuals to serve as staff of our popular Social Club program held in Lisle. The program meets Friday nights from 7 pm to 9 pm, February 10 through April 28. Staff responsibilities include leading activities, providing assistance where needed, and, most importantly, nourishing participants' desire to have fun.
Program Details
Program Name: Social Club West
Location: Lisle Recreation Center, 1925 Ohio Street
Dates: Fridays from February 10-April 28
Times: 6:30-8:30pm (hours vary slightly with based on activity)
Ready to earn extra money doing something you love?
Tap the button below to learn more about the Program Support Staff role and apply online.