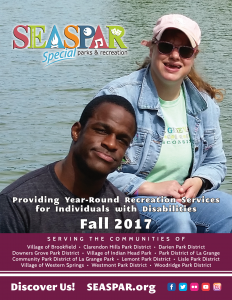 Registration is now open for SEASPAR's fall programs and events!
Download the Program GuideClicking this link will open a PDF document. for program details, visit our registration page for more information, or submit your registration online now!
We're excited to offer lots of new programs for children, including:
Music Therapy for ages 4-10 on Mondays in Downers Grove
Book Worms for ages 4-10 on Wednesdays in Brookfield
Art with Animals for ages 5-10 on Tuesdays in Lisle
Disney Stay-cation Club for ages 11-15 in Darien
Happy, Healthy Me for ages 11-15 in Darien
Adventures in Science for ages 11-15 in La Grange Park
Online registration for all programs closes on Monday, August 14 at 4:30 p.m.