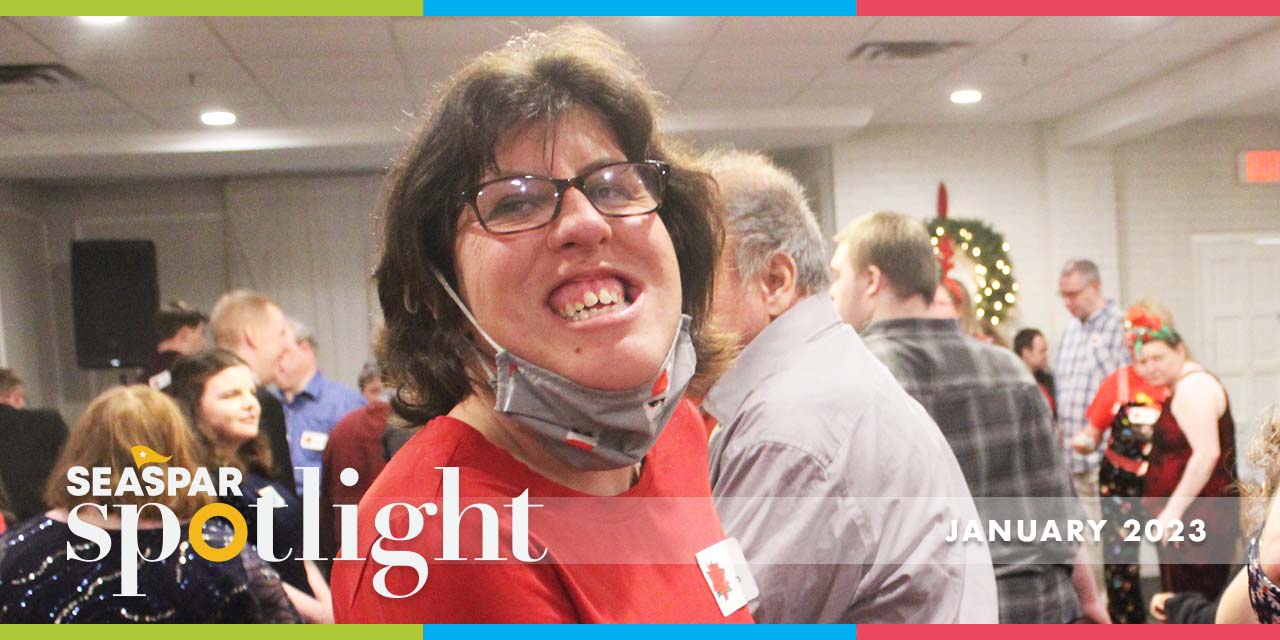 We begin 2023 by spotlighting an individual who embodies the definition of SEASPAR's mission. Meet Shelly Meegan, a SEASPAR participant from Darien, whose success at SEASPAR is measured by her roles as a participant and friend. As a SEASPAR EAGLES participant, Shelly is no stranger to setting goals and exceeding expectations. What sets Shelly apart is her role in the lives of her peers and staff.
Shelly is goal oriented. She does not measure success by her actions alone. On the contrary, Shelly excels at helping others reach their highest potential. She achieves this by providing her peers with assistance when and wherever needed. It is easy to mistake Shelly for an EAGLES staff member who, like her, will set aside themselves to guide others to success.
As with her peers, Shelly is a blessing to the EAGLES staff. Her self-motivated personality means she is often looking for ways to assist, a rare quality and welcome attribute everywhere. Having an extra set of helping hands is always welcome in an environment where the unexpected is expected.
When Shelly is not filling the "super participant" role, she most likely fills the role of "super friend." In addition to her many rare qualities, Shelly is a great friend. But her friendship isn't reserved for the few; rather, she shares her gift of great personality with all, including SEASPAR staff, who admire her and count themselves lucky to know her.
Thank you, Shelly, for being a part of what makes SEASPAR great! SEASPAR is proud to be a part of Shelly's success story. We, the staff, think ourselves lucky to count Shelly as one of ours and for the roles she plays in the lives of her peers, fellow participants, and staff.