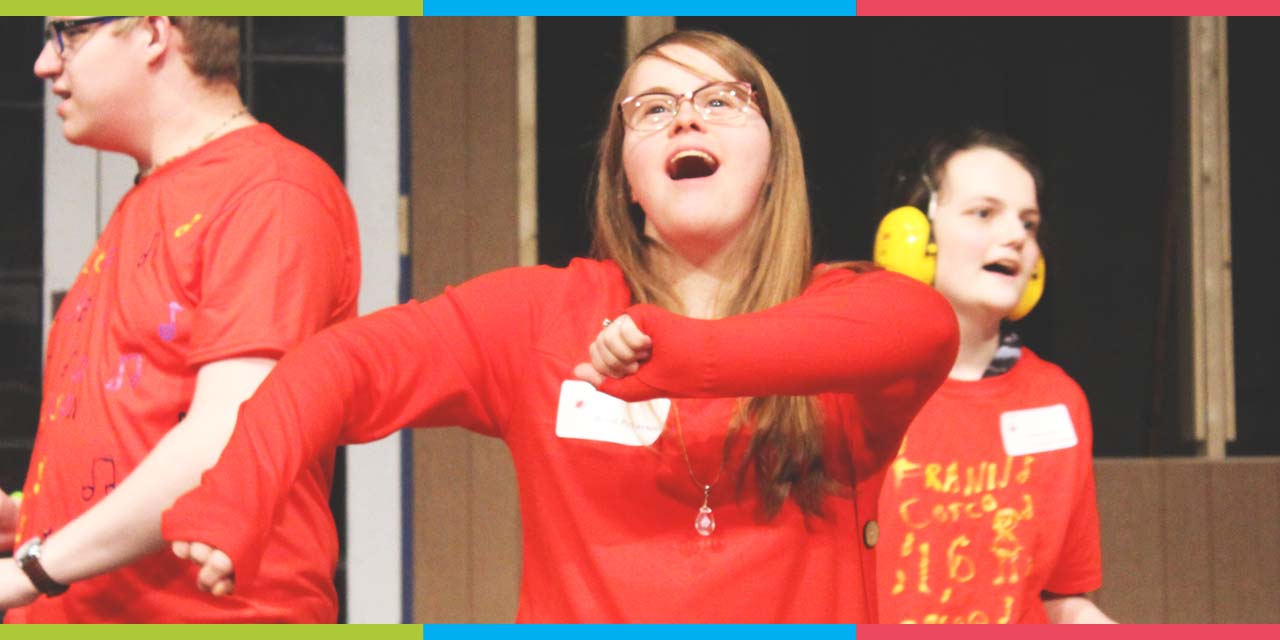 SEASPAR SPOTLIGHT: BRYAL PETERSON
Meet Bryal Peterson, a kind-hearted SEASPAR participant from Clarendon Hills. We focus this month's Spotlight on Bryal for the aura of positive energy she brings to all things. Her compassion is hard to overlook, and her role at SEASPAR transcends beyond participation. She personifies what it means to have an active role in the community, supporting causes that help those less fortunate - or anyone in need of help.
Bryal's compassionate personality is always on. Her kind smile and soft voice compliment her ability to inject thoughtfulness into most situations. Conversations with Bryal usually consist of an attentive gaze and thoughtful feedback worthy of an hourly rate.
But don't let her soft voice fool you - Bryal is dynamite on stage. As a SEASPAR Actors Guild member, she is all too familiar with the spotlight and knows how to capture an audience. Whether acting in a lead or support role or performing at an end-of-season music lessons recital, Bryal delivers. Her on-stage career is definitely one to watch.
Bryal's compassion has good reach. When off-stage, Bryal brings her passion to the forefront of community engagement. Her role as an active member of SEASPAR's Aktion Club provides Bryal with plenty of opportunities to lend a helping hand, whether by volunteering at local events or helping the less fortunate.
We thank Bryal for bringing all that she does to SEASPAR. Her positivity is a welcome treat in all situations. Her talent never fails to evoke smiles, and her compassion is an example to us all. Bryal makes SEASPAR a better place, and we count ourselves lucky to be part of her life.