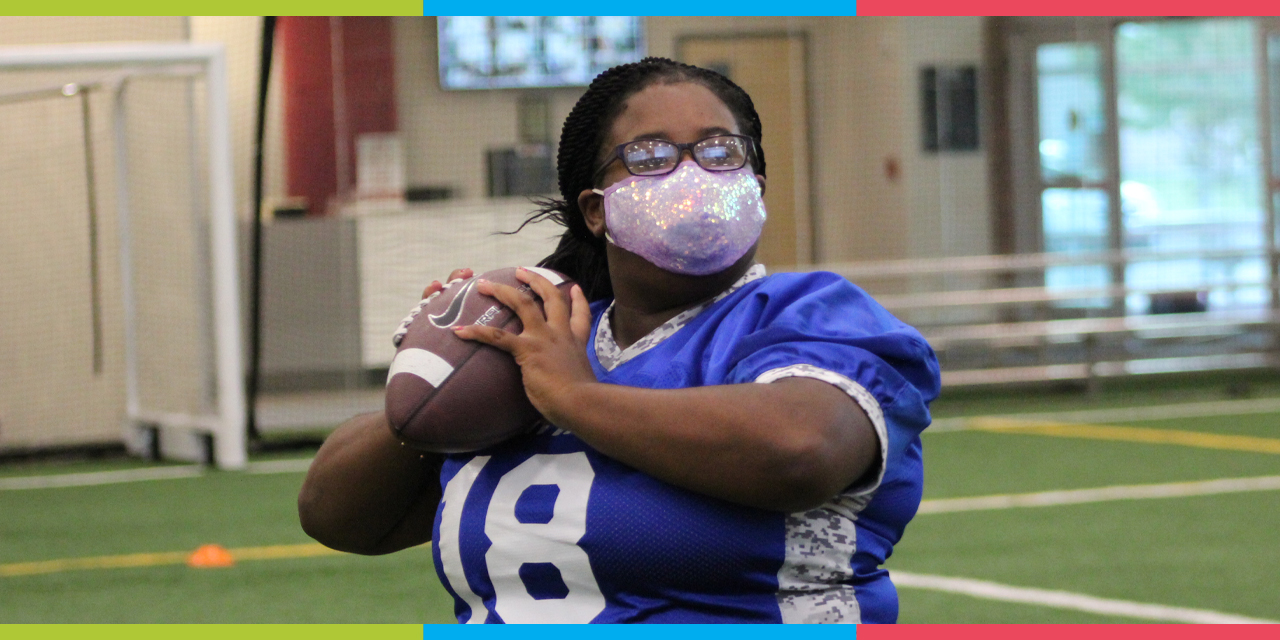 SEASPAR Spotlight: Kathy Esposito
Meet Kathy Esposito, a spunky SEASPAR participant from Lisle with a heart of gold, and a passion for athletics. Kathy is an all-around great person who has not only earned her place in this month's spotlight but whose story is accompanied by a laundry list of accomplishments and accolades, and whose personality has touched the hearts of so many.  
Kathy was recently honored as SEASPAR's Athlete of the Year at the 2022 Believe and Achieve Recognition Banquet. This comes as no surprise because Kathy's list of accolades on the court are vast and far reaching. As an athlete with SEASPAR, Kathy has earned the respect of her teammates, often taking the role of the team "ringer," helping her team to victory. When she's not stacking the scoreboard, Kathy takes a crucial support role, creating an atmosphere that nurtures teamwork and sparks joy.  
Kathy's great attitude isn't reserved for her teammates. Kathy was recently awarded a sportsmanship award during an ITRS tournament. The award is extra special because it is awarded by the opposing team – which serves testament of her person. Her positivity often radiates past the divide, basking others, including opponents, with positive vibes. That glowing positivity sets the tone and her smile acts as a welcoming beacon resulting in fun competition for everyone. 
With an amazing attitude and positive personality, it's no wonder why Kathy is counted among many BFF lists. Her inclusion has not only given SEASPAR a leg up in the competitive scene, it's added a very special element to the network of friendship that is so invaluable to SEASPAR. For that, we are eternally grateful. 
Thank you to Kathy for being the embodiment of a great sportsman, for sharing your great attitude with others, and for allowing SEASPAR to prosper because of it.