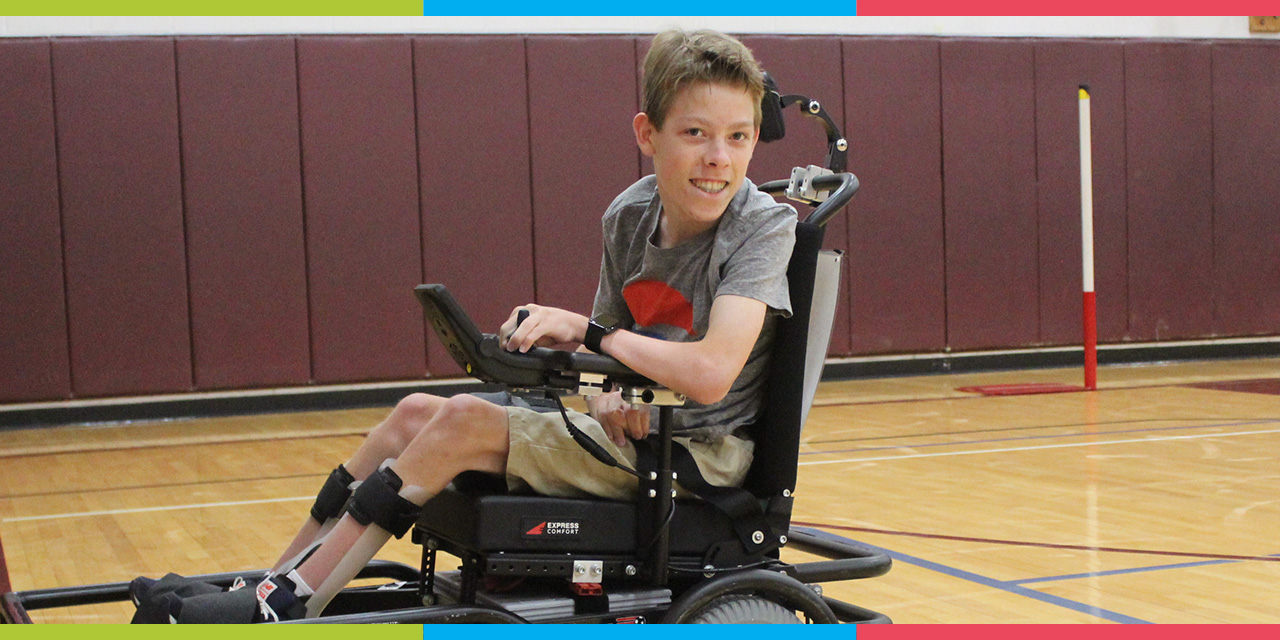 SEASPAR SPOTLIGHT: MATT MATTEUCCI
Meet Matt Matteucci, a SEASPAR athlete from La Grange whose idea of fun would scare the lights out of most of us!
For those unfamiliar, power soccer best resembles indoor soccer, with players navigating in iron-clad power wheelchairs at speeds up to 6.2 mph. As a leader and key member of SEASPAR Steel, SEASPAR's power soccer team, Matt is all too familiar with intense situations that require a quick-thinking mind and a fearless attitude. Needless to say, power soccer requires a level of fearlessness to play. 
Let's, for a second, assume we've mustered the gravitas to play. Now comes the realization that navigating a powerchair is no easy task. A newcomer might spin around aimlessly as they navigate the controls, or speed right into a wall as they realize how fast the chairs really go. But for Matt, piloting his powerchair appears almost effortless. He maneuvers the court elegantly, like a swan in a familiar lake. Additionally, Matt's experience gives him the edge in play, allowing him to be where he's needed for key plays, making him an invaluable player.
As expected of key players, Matt is a true teammate. His playstyle supports his team's strengths and encourages growth. Watching Matt play quickly reveals that his goal isn't always at the opposing team's side. The goals that we speak of are not of a scoring nature, but of team development.
Unfortunately, Matt will miss this year's power soccer season for personal reasons, but his team is poised to make the most of the season, despite his absence. We thank Matt for being such an amazing part of SEASPAR and will count the days until his return.