The Strike & Share for SEASPAR fundraiser is here!
We are excited to announce our upcoming Strike & Share for SEASPAR, a fundraiser for our programs and services for individuals with disabilities. We aim to bring the community together for a fun-filled day of strikes, spares, and heartfelt support!
Save the date, gather your friends and family, and let's roll our way towards a more inclusive world! Together, we can make a difference!
Event Details
What: Non-competitive bowling, food, raffles, prizes, and fun, all in support of SEASPAR!
When: Sunday, September 17, 2023, 11:30am-2:30pm
Where: Suburbanite Bowl, 201 W. Ogden Ave., Westmont
Who: All friends of SEASPAR, including participants, families, staff, and supporters! (Please note that this is a family event, and participants are not supervised by SEASPAR staff.)
Fee: $40/person
Registration: Registration closed on September 7. To inquire about availability, please call 630.960.7600.
Our warmest thanks to our event sponsors:
Eileen Kenah – A Keller Williams Experience, Lunch Sponsor and Lane Sponsor
The Clancy Family, Raffle Sponsor
Dr. Robert F. Girgis, Three-Lane Sponsor
5-3 Digital Consulting, Lane Sponsor
Life's Plan Inc., Lane Sponsor
HEXSOX Grip Socks, Prize Sponsor
Kane County Cougars, Prize Sponsor
Lemont Park District, Prize Sponsor
Local Printing + Design, Prize Sponsor
MG Computer, Prize Sponsor
Paramount Theatre, Prize Sponsor
Suburban Family Magazine, Prize Sponsor
Trader Joe's Downers Grove, Prize Sponsor
Woodridge Park District, Prize Sponsor
Zigfield Troy Golf, Prize Sponsor
Clancy & Associates, Goodie Bag Sponsor
The Clubhouse Therapy Centers, Goodie Bag Sponsor
Downers Grove Park District, Goodie Bag Sponsor
Dynamic Lynks, Goodie Bag Sponsor
Hummingbird Pediatric Therapies, Goodie Bag Sponsor
Nazareth Academy, Goodie Bag Sponsor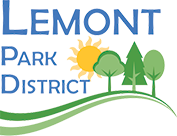 In addition to enjoying a day of friendly competition and laughter, you're making a difference in people's lives. Here's how your involvement will help SEASPAR improve the lives of individuals with disabilities:
Accessible Programs: Your generous support enables SEASPAR to expand and enhance our wide range of accessible programs. From sports and recreation to art and cultural activities, we provide inclusive opportunities for individuals with disabilities to participate and thrive.
Personal Development: By contributing, we can provide individuals with disabilities with personalized support and resources that help them develop valuable life skills, boost self-confidence, and achieve their full potential.
Community Engagement: SEASPAR strives to foster a sense of belonging and community among individuals with disabilities. Through your participation, we can organize social events, outings, and gatherings that promote social connections, friendships, and a supportive network.
Adaptive Equipment and Facilities: Your involvement will help us acquire and maintain adaptive equipment and ensure our facilities are accessible to all. This ensures that individuals with disabilities have the necessary tools and environments to fully engage in our programs.
Awareness and Advocacy: Together, we can advocate for a more inclusive and accepting society. Your support helps us amplify our voice and create lasting change in our communities.
By joining us at Strike & Share for SEASPAR, you become an advocate for inclusivity, equality, and empowerment. Every strike and spare you make will directly contribute to transforming lives and creating a brighter future for individuals with disabilities!