In the heart of nature, SEASPAR participants and staff embarked on a journey of adventure, camaraderie, and personal growth at Timber Pointe Outdoor Center in Hudson, IL from July 23-28. It was a remarkable retreat that emphasized the importance of stepping beyond comfort zones, fostering unity, and being open to the unexpected.
Each participant was invited to venture into uncharted territory with a cascade of thrilling challenges. It was a list of exhilarating activities that included a gravity-defying giant swing, heart-pounding zip lining, and towering rock-climbing courses. Everyone displayed an awe-inspiring amount of courage. As fears were conquered and new heights were reached, hesitant steps became confident strides. It was a source of immense pride for everyone involved in this collective spirit of audacious exploration.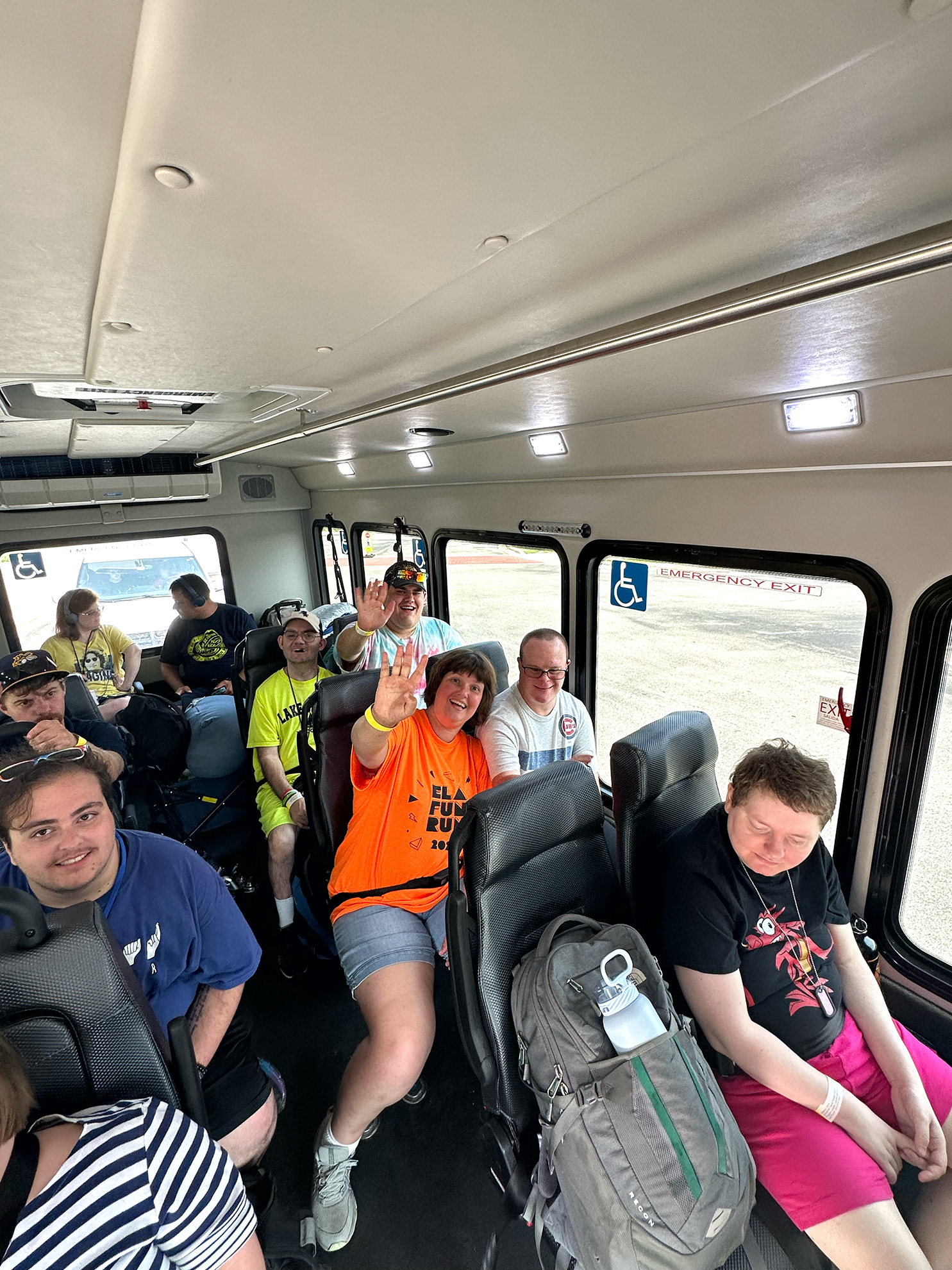 It was the unwavering support and camaraderie permeating the campgrounds that brought the week to life. On the sidelines, friends cheered on those attempting daring feats. Even those who stayed grounded shared victories through their enthusiasm and encouragement. The bonds forged during this weekend were as strong as the individual accomplishments achieved.
"Fear Factor" was a key moment in highlighting this unity. Participants and staff alike embraced the opportunity to transcend their fears by indulging in flavored crickets. Nearly everyone took the plunge, showing that fear had no match for SEASPAR's resolute spirit. The camaraderie of conquering fears reflected their strength as a group.
An unforgettable memory was the lighthearted gesture of the boys in the "boys' cabin." Their willingness to act as mosquito and spider defenders added a touch of humor and teamwork to the camp experience, transforming small moments into lasting memories.
Despite unexpected twists and turns, participants demonstrated remarkable adaptability. Their flexibility proved their resilience, allowing them to turn unforeseen changes into creative opportunities. Every situation delivered moments of joy, from crafting sessions that inspired artistic expression, to serene boat rides that offered moments of tranquility. In addition, music filled the air with joyful melodies that ended with an ice cream dance party.
As the curtain closed on this transformative week, it was evident that it was more than just a sequence of activities; it was a celebration of unity, courage, and friendship. A willingness to embrace change, to stretch boundaries, and to immerse oneself in novel experiences was inspiring and invigorating. The week left a lasting impression of empowerment and camaraderie beyond the laughter and memories.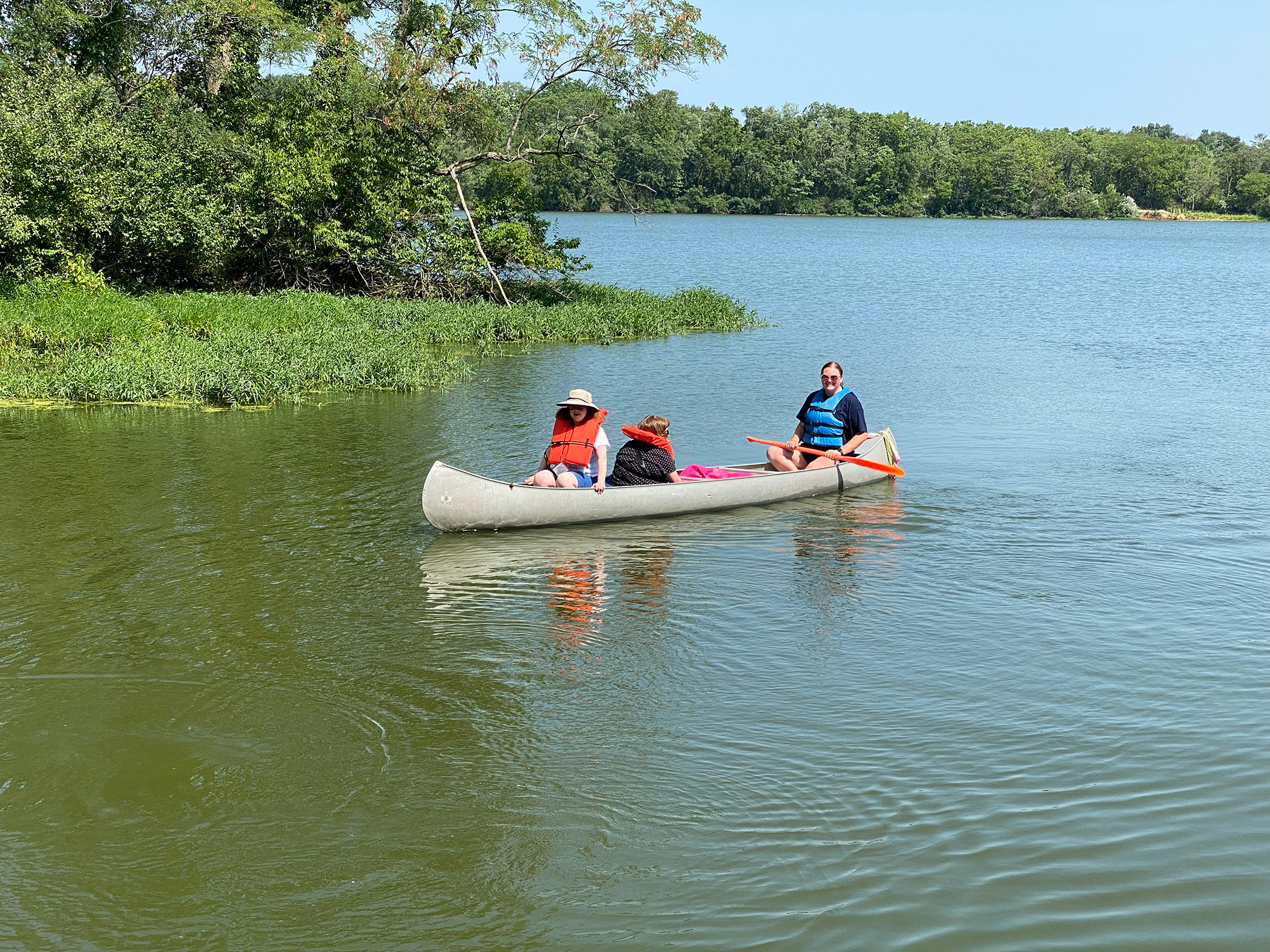 SEASPAR will carry Timber Pointe's spirit forward, serving as a catalyst for future endeavors. It is our hope that the memories, the bonds, and the lessons learned will inspire each participant to embrace challenges, cherish friendships, and savor the joy that comes with the unexpected twists and turns of life. This week's echoes remind us that every moment of growth and connection is a witness to the extraordinary spirit that defines SEASPAR.