On October 20, SEASPAR hosted our sixth annual Trivia Challenge fundraiser at the American Legion Post 80 in Downers Grove, raising nearly $10,000 to support our recreational programs and services!
More than 240 SEASPAR supporters tested their trivia skills at the event, answering questions about music, television, history, and more, plus playing a delicious round of "Name That Cereal." The winning team, led by Bridget Fitzgerald of La Grange Park, won a $500 prize, which they generously donated back to SEASPAR.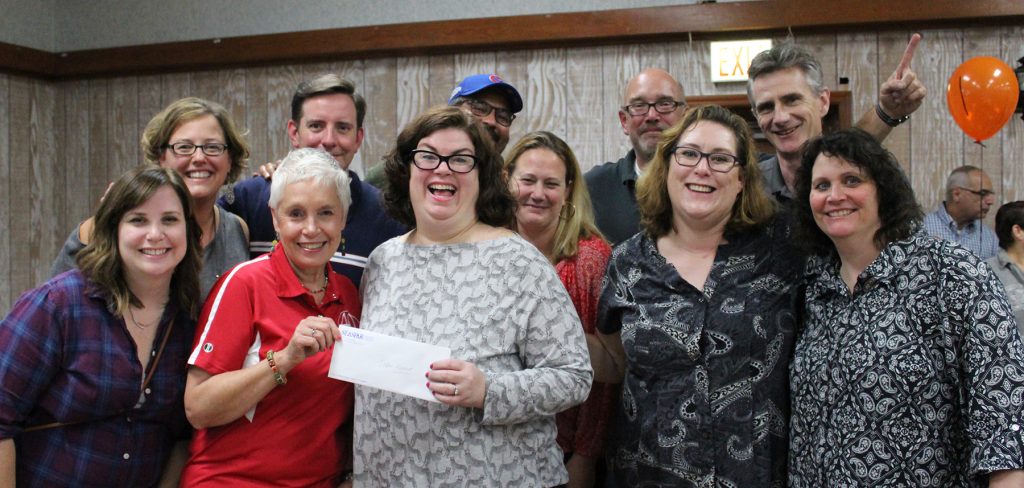 Generous sponsors of the event included Republic Bank, Community Bank of Downers Grove, Kohl's Cares, Lyndex-Nikken, Anderson's Bookshop, Avec Panache, Barbakoa, Berto's Deli & Pasta Shoppe, Brio Tuscan Grille, Buca di Beppo, Buffalo Wild Wings, Capri of Downers Grove, Cassano's Pizzeria, Sandy Colangelo, Costco, Devon Bristol Seafood Grill, Downtown Downers Grove Management, Emmett's Ale House, Fox Bend Golf Course, Fresh Thyme Market of Downers Grove, Full-Serv Oil Change, Gatto's, Garnet Nails, Gelsosomo's of Lemont, Heritage House Florist, Hilton Lisle/Naperville, Home Depot, Home Run Inn Pizza, Jameson's Charhouse, Jeans & A Cute Top Shop, Jewel-Osco, King Keyser Sports, Lemont Park District, Olive Garden, Pappa's Pizza, Paradise Cafe, Parkers' Restaurant, Rocco & Rocco, RTT Cycle Shop, Spenga, Suburbanite Bowl, Subway, The Baked Apple Breakfast Co., Tivoli Theatre, Trader Joe's, Weber Grill, Wheatstack, and Woodridge Park District.