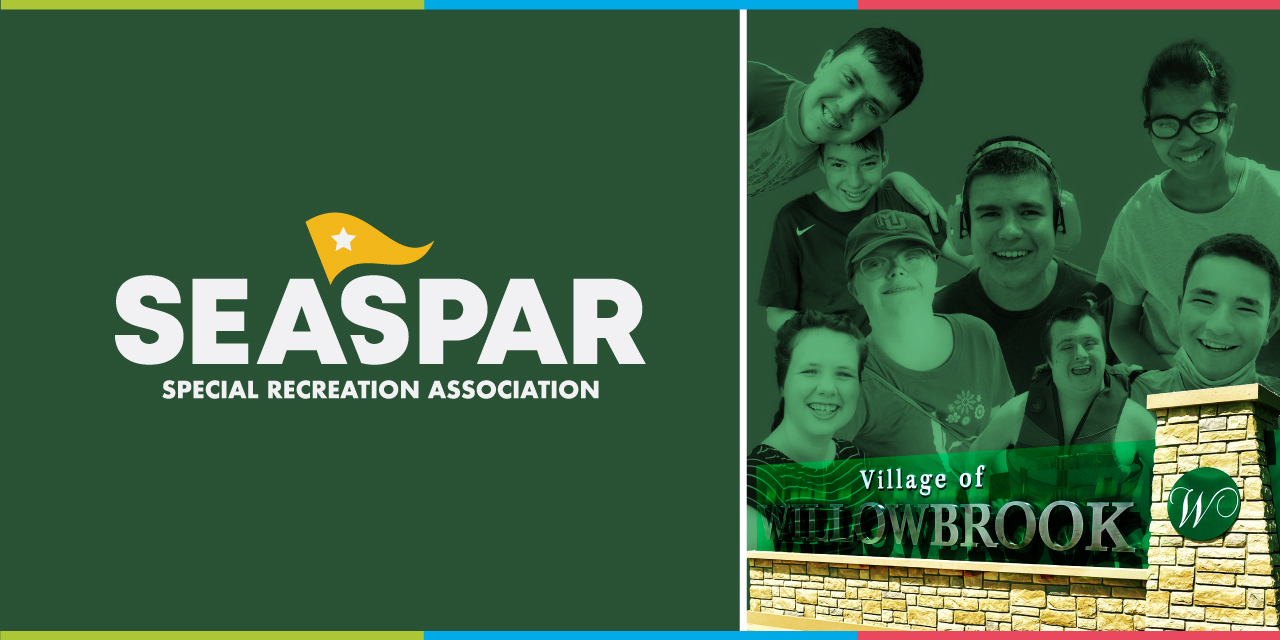 SEASPAR is thrilled to announce that we are welcoming a new member entity in 2024: the Village of Willowbrook! Willowbrook residents will join our twelve other communities in receiving top-quality recreational programs and services for individuals with disabilities. On the flip side, SEASPAR will receive more resources, more program space, and most importantly, new friends!
While the agreement won't be official until September, Willowbrook residents will be able to register for SEASPAR programs beginning with the winter/spring 2024 program season.
To introduce ourselves to our new community, SEASPAR and the Village of Willowbrook is hosting a meet-and-greet for Willowbrook residents interested in our programming on Monday, October 16, from 5:00-7:00pm. SEASPAR staff will share information about our services and answer any questions.
The meeting will be located at the Community Resource Center, 825 Midway Drive, Willowbrook. Food and beverages will be served. RSVP below or by calling SEASPAR at 630.960.7600.
What: SEASPAR Meet-and-Greet
Who: Willowbrook Residents
Why: Learn more about SEASPAR and our enriching recreational programs and services
When: Monday, October 16, 5:00-7:00pm
Where: Community Resource Center, 825 Midway Drive, Willowbrook
RSVP: